John Henry Harvey (1855 - 1938)
Architect and Photographer
by Robert Haldane

{This biographical sketch was originally written for the Gippsland Heritage Journal with a particular focus on Harvey's work in Gippsland]

For a man who has been described as 'one of the greatest amateur photographers of the 19th Century' 1, John Henry Harvey's omission from the Australian Dictionary of Biography might at first glance appear to be a gross historical injustice: were it not for the fact that his absence from that august publication is entirely consistent with his enigmatic place in Victorian history. Little-known, Harvey was a pioneering and prodigious amateur photographer, whose lifetime hobby produced thousands of photographic images. The State Library of Victoria alone holds more than 2,800 of his pictures: very few of which have ever been published and only one which is an image of the man behind the lens. And whilst photography was his recreational pursuit, Harvey's profession was that of architect. Again his output was prolific and in a career that lasted almost forty years Harvey was responsible for the design of a substantial number of public buildings across Victoria, notably court houses, post offices, police stations and schools but as with his photographs very little personal kudos attached to Harvey for his significant architectural legacy.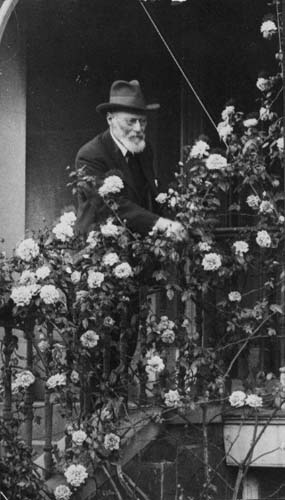 John Henry Harvey pictured in a rare photograph - in his East Melbourne garden (State Library of Victoria)
John Henry Harvey was born in Melbourne on 10 March 1855, the first child of Andrew Harvey, a watchmaker, and Jane Harvey (nee Toomey), both formerly of London, England, who married in Melbourne in 1854. Harvey remained in Melbourne and left school 'about 1872', initially working in the drawing office of an ironworks that manufactured mining and agricultural machinery. Later he 'was in the field with a land surveyor & engineer for several months', working as a 'tracer' and assistant draftsman for the Public Works Department, before joining the Melbourne architectural firm of A. L. Smith & A. Ebden in 1879 as an architect's assistant. 2
Shortly thereafter Harvey moved to Sydney, where he worked for several architects, including G.A. Morrell, for whom he undertook design work on 'Swifts', a forty-two-roomed castellated Gothic mansion, built for beer baron Sir Robert Tooth at Darling Point, which with the exception of Government House was then the largest private residence in Sydney. Whilst in Sydney Harvey met and later married Henrietta Kinamond Fairbairn. Ten years his senior, Fairbairn was previously married to John Williams Coath, a reputed slave trader and bigamist, who died when he was speared by natives in 1874. Coath and Fairbairn had four children and the eldest of these, Ada Mary Coath, would many years later become Harvey's live-in housekeeper in East Melbourne and the principal beneficiary in his will of his extensive collection of photographic equipment, including 'books, photographic and other apparatus, projection apparatus, lantern slides, photographs and instruments of every kind'. Some of his photographs held by the State Library of Victoria are designated the 'Coath Family Collection'. 3
Harvey gained permanent employment with the Victorian Public Works Department in 1882. Initially employed as an assistant draftsman he was promoted in 1885 to the position of architectural draftsman and in the following year was promoted to assistant architect. His work in these positions was confined mostly to Melbourne and Central Victoria. He was closely involved in major projects, including Government House, Melbourne and the Government Offices at Treasury Place and designed the police stations at Kerang, Kew, Murchison, Heathcote and Tungamah. 4
In 1911 he was appointed a District Architect and placed in charge of the 'Eastern District', which he described as being 'nearly half the state', including all of Gippsland. In this position he designed and made all the working drawings for the High Schools at Bairnsdale, Traralgon, Sale and Wonthaggi, together with 'numerous smaller State School buildings, Court Houses, Police Stations and other Government structures'. 5
Harvey's lifelong interest in photography began in 1878 and his hobby dovetailed perfectly with his occupation, as he travelled widely throughout Victoria and Gippsland, designing and photographing in tandem. Many of his photographs are of buildings and bridges but his photographic prowess first came to light in 1888 when he took the first successful photographs of the Buchan caves. Although by that time dry plates were common, Harvey used wet plates to facilitate rapid development in the field. If he was not satisfied with an image he wiped the plate and took another photograph. He was not so enamoured with 'the new Eastman rolled film designed in 1885' and wrote 'Beware of the rollable film, for though a great convenience when all goes well, it is not to be depended as plates are'. 6
Harvey's interest in photography was not restricted to the taking of photographs. He was Secretary of the Amateur Photographic Association of Victoria and a keen member of the Clifton Hill Amateur Photographic Club. He wrote often and widely on photographic topics and was Victorian correspondent to the Australian Photographic Journal. He was also a government examiner for photography in Victorian technical schools. 7
Harvey retired from the Public Works Department after thirty-eight years service in 1920, aged sixty-five years. In retirement he was appointed honorary editor of the Journal of the Royal Victorian Institute of Architects and maintained an active interest in travel and photography. He was a Fellow of the Royal Victorian Institute of Architects; the Royal Australian Institute of Architects; and the Royal British Institute of Architects. 8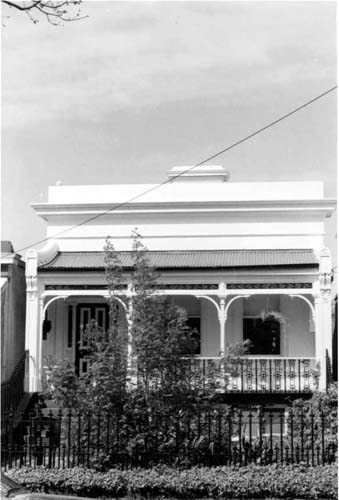 John Henry Harvey's home in Powlett Street, East Melbourne (State Library of Victoria)
John Henry Harvey died at his home, 128 Powlett Street, East Melbourne, on 22 April 1938, aged eighty-three years. He was predeceased by his wife Henrietta in 1933 and survived by one of his two sons, Norman Kinamond Harvey, a brother, a sister and two grandchildren; and his step-daughter Ada, who inherited his photographs. He left a bequest to the University of Melbourne for 'The J. H. Harvey Prize', to be awarded every three years to a student in geology but this clearly was not his greatest legacy. Despite his almost enigmatic status as a largely unheralded but prodigious photographic and architectural talent, Harvey's pictorial and designed legacies are rich and many and survive today for all to share 9.
Below is a sample of his Gippsland photographs.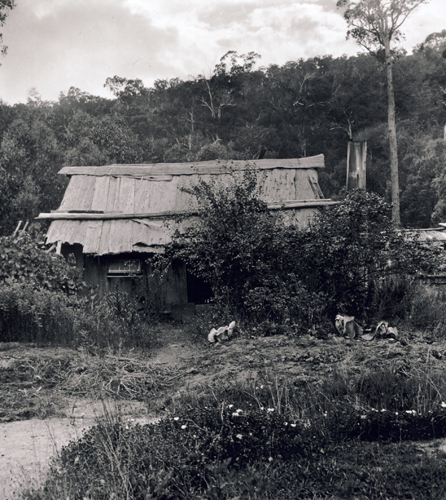 Hut at Bullumwaal, near Bairnsdale (SLV Image Number b10842)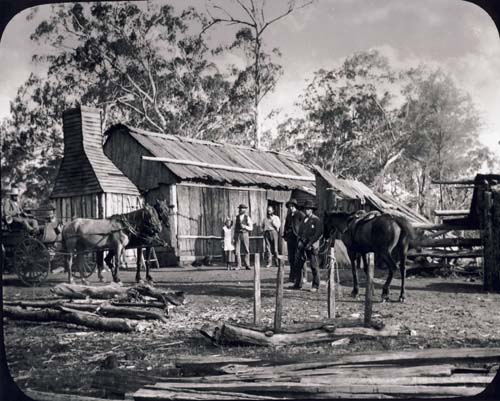 Wyatt's Cottage, Dixon's Cave, Buchan (SLV Image Number b10941)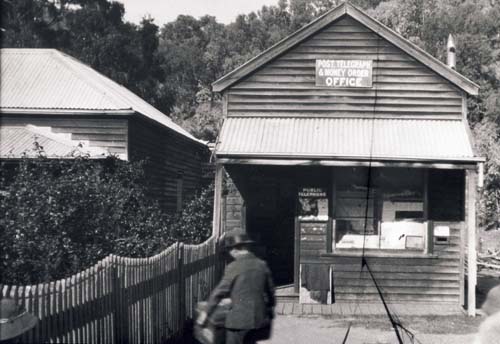 Post Office, Tongio West, Omeo Road (SLV Image Number b11365)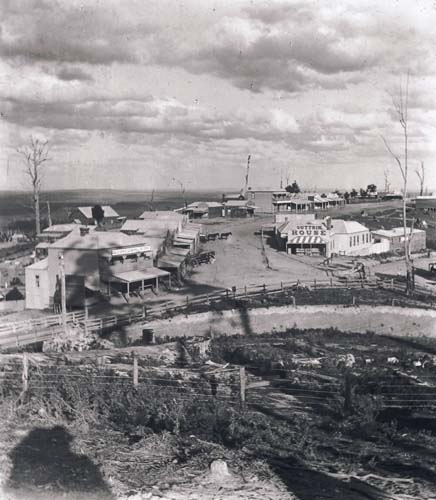 Outtrim in 1897 (SLV Image Number b11116)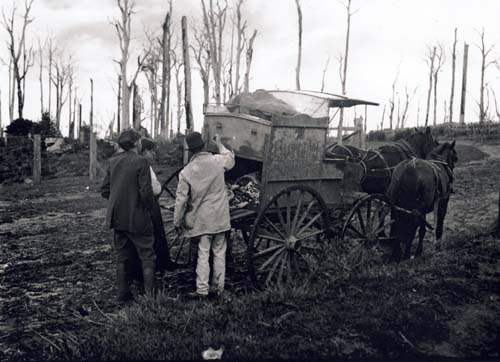 Strzelecki Range, South Gippsland. An iterant butcher. Carrajung 1918 (SLV Image Number b12993)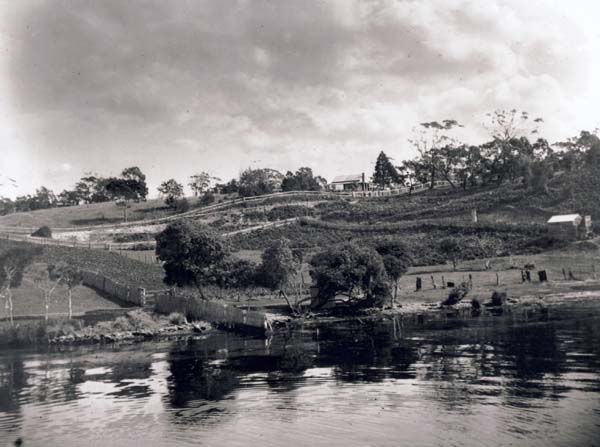 Metung, Gippsland Lakes, 1916 (SLV Image Number b10916)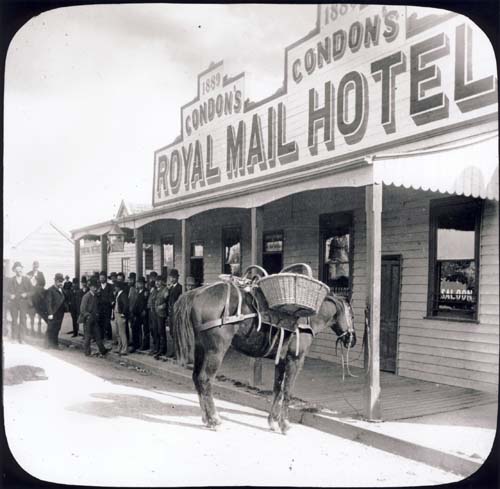 Scene at Foster, South Gippsland (SLV Image Number b10962)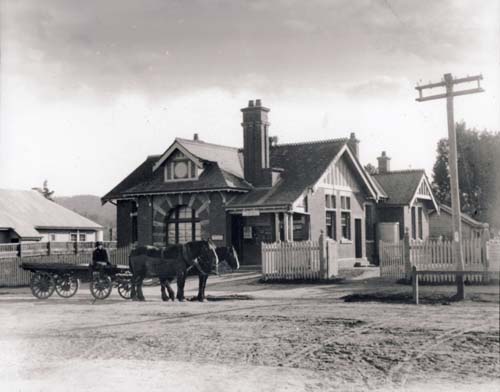 Post Office, Bruthen, 1920 (SLV Image Number b10949)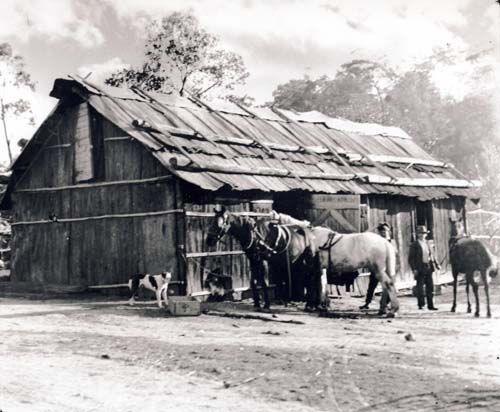 A stable, Bullumwaal (SLV Image Number b11013)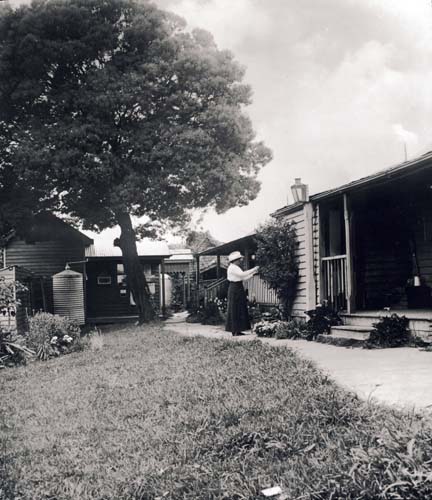 Dorron's Hotel, Mallacoota (SLV Image Number b10922)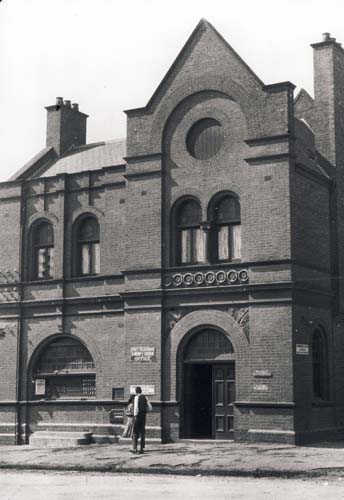 Post Office, Morwell, 1927 (SLV Image Number b13005)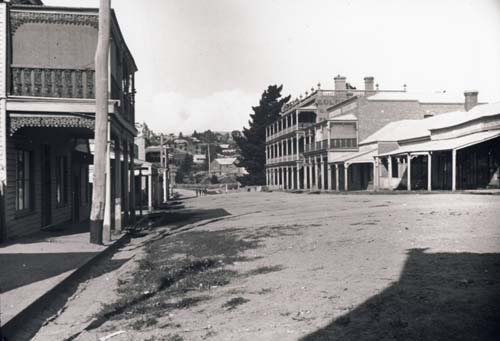 Day Street, Omeo (SLV Image Number b10888)
© - Robert Haldane (2012)
---
End notes
1. Elery Hamilton-Smith, 'Bits of Buchan', p. 3. Exhibition display notes, Buchan Caves Reserve 2007.
2. Register of Births in the District of Melbourne, Schedule A, 1855, No. 484; The Royal Institute of British Architects - Archives, Applications for admission as a Licentiate (1911) & Fellow (1936), submitted by John Henry Harvey (hereafter cited as RIBA Archives – John Henry Harvey).
3. Certificate of Death, District of Melbourne 1933, No. 3961 – Henrietta Kinamond Harvey; http://www.coath.info/notables2.htm, searched 20 May 2007, for Coath family history; RIBA Archives – John Henry Harvey; Public Record Office Victoria VPRS 7591/P/2 Unit 1044 File 296/876 & VPRS 28/P/03 Unit 3102 File 296/876(hereafter cited as PRO - Will of John Henry Harvey).
4. Notes from Frances O'Neill, Heritage Victoria, 02 May 2007; Bruce Trethowan, The Bendigo Law Courts Conservation Analysis, Robert Peck & Company, 1986, pp. 67-70.
5. RIBA Archives – John Henry Harvey.
6. Idem; Hamilton-Smith, loc cit; J. H .Harvey, 'Buchan And Its Caves', The Victorian Naturalist, Vol. xxiv, October 1907, p. 99; Alan Davies, et al, The mechanical eye in Australia: photography 1841-1900, Oxford University Press, Melbourne, 1985, p. 94.
7. Idem; RIBA Archives – John Henry Harvey; Journal of the Royal Victorian Institute of Architects, Vol. xxxvi, March-April 1939, p. 5, for Harvey obituary
8. Idem; State Library of Victoria, Pictures Collection, biographical card file on John Henry Harvey.
9. Certificate of Death, District of Melbourne 1938, No. 3734 – John Henry Harvey; PRO – Will of John Henry Harvey.

Other pages on this website


Biography


Publications


John Flynn at Buchan (online article)


Point Hicks Lighthouse (online article)


Snowy River Bandit (online article)


Grape Growers and Wine Makers (online article)


Remembrance Day Address (online copy)


Charabancs to Chardonnay Address (online copy)


The Victoria Police Strike - 1923 (online copy)


In the Shadow of Ned Kelly (online copy)


Daring to Delve (online article on the Buchan Caves)


Contact Me


Links to Related Websites


Return to Main Page

This page last updated on 15 December 2014